End of Life for Windows 7
Windows 7 reaches end of life on January 14, 2020. After this date, Microsoft will no longer develop countermeasures or fixes to address new breaches, exploits, viruses, and attacks, leaving Windows 7 computers vulnerable. After the end of the year, computers still running Windows 7 will not be allowed on the network.
Check your machine(s) to ensure you do not experience a lapse in the ability to access your computer. We are working to update all of the Windows 7 devices we can identify, but not all of them report properly to the system due to the age and condition of the software.
How To Determine your Windows version
Start Button
Start Menu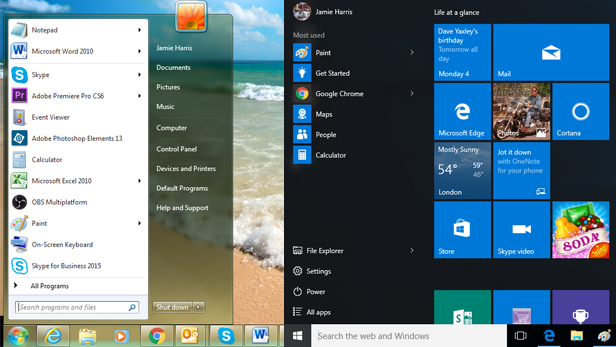 Run Winver
Windows 8 and 10
Go to the Windows desktop screen.
Press the Windows key + R on the keyboard.
Type winver in the text field and press Enter.
Windows 7
Click Start, usually found in the lower left corner of the main desktop screen.
Click the Run or Search field, type winver, and press Enter.
The winver program will open a window like the one below. If it does not say Windows 10, your operating system need to be updated as soon as possible. Please let us know that your computer needs to be upgraded by submitting a ticket at Tech Help Tickets and select "Windows 7 Upgrade" as the help topic.